Join us for a presentation on Sally and Jim Larson's February visit to the Mexican monarch sanctuaries. They will share their photos and provide information on the status of the population.
Location: Hartley Nature Center
Time: 6:30 pm refreshments & socialize, 7:00 pm program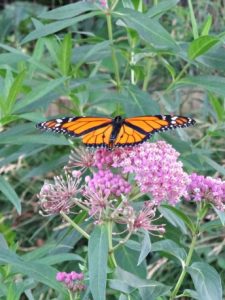 Monarch Related Events and News:
Duluth Monarch Buddies meet the last Monday of each month at the Coopertop Church @ 6:30 pm. Help plan the Duluth Monarch Festival for May 20th, 2017. "Like" the group on Facebook!
Sat. May 20 – 2nd Annual Duluth Monarch Festival at the Coopertop Church. 10 am – 2 pm. Adults $5./children free. Drop-in sessions, kids' activities, information booths, milkweed & pollinator plants, monarch items for sale. Wild Ones will host an informational display/table at this event.
Xerces Society has named the milkweed as the perennial plant of the year! Use the link below for more useful information on milkweeds.
Journey North Citizen Science
website tracks Spring migration of monarchs, birds, and other animals.
www.learner.org/jnorth/